Kitchen Remodeling
Bringing Beauty to Your Home
A Kitchen for Every Chef
IN YOUR OWN HOME
What if cooking a meal were as satisfying as eating it? One of the top ways to make your home more livable, and also increase its value, is to remodel your kitchen. We're passionate about helping homeowners realize their dreams within their budget, and taking care of all the details that add up to an uncommonly good experience.
Questions to Consider
BEFORE YOU START YOUR REMODEL
Are you happy with your existing storage space?
Is it hard to access the storage space that you do have?
Are you satisfied with the amount of floor and counter space?
Does the current kitchen layout fit your lifestyle?
Do you feel like your kitchen is too small and needs to be opened up?
Do you love to entertain but need more social interaction between your kitchen and other rooms?
Are your kitchen, kitchen cabinets, or kitchen countertops simply outdated and in need of replacement?
If one of the above questions applies to you, we can help. Actuate Improvement helps homeowners like you determine wants and needs and then craft the perfect solution for your kitchen space. We know that choosing a remodeler to fix up your kitchen is not an easy choice to make, so it's important to us that we answer your questions before you make a final decision. We want to make sure you remain comfortable throughout the entire process of your kitchen remodel and kitchen cabinet replacement. We offer a complete, one-stop service for your entire kitchen remodeling project.
From an initial Free consultation visit through kitchen design and planning to the swift delivery of kitchen cabinets and throughout the entire remodeling process, you can rest assured that your project will be completed on time, on budget, and to your full satisfaction.
WOODHARBOR
Woodharbor manufactures four cabinetry product lines from a state-of-the-art facility located in Mason City, Iowa. Woodharbor Custom Framed and Woodharbor Custom Frameless Cabinetry, custom cabinetry lines and Breeze Framed Cabinetry by Woodharbor and Breeze Frameless Cabinetry by Woodharbor, a semi-custom cabinet line for the more value-conscious homeowner.
GRANDVIEW
Grandview Products is a second-generation, family-owned cabinet manufacture. Grandview Products manufactures made to order kitchen cabinets and bathroom vanities for new construction and repair/remodel. Their emphasis is on exceptional value and attention to detail. Grandview's quality to price ratio defines value without compromising materials or craftsmanship.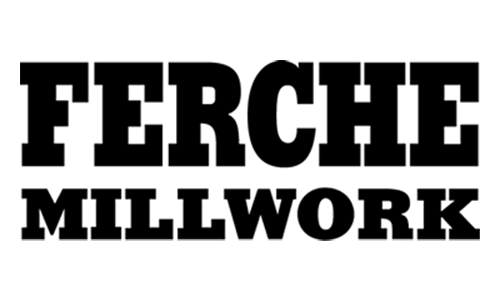 FERCHE
Ferche Millwork not only offers the finest in standard hardwood mouldings, but will produce any custom shaped moulding to your specifications. Red oak is the most common species used in their products, but any hardwood is available upon request. The newest technologies, the finest equipment and a conscientious work force combine to make Ferche Millwork the most respected name in hardwood mouldings.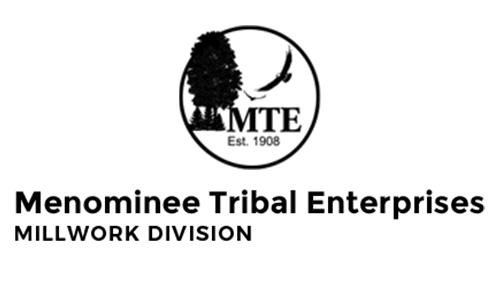 MTE MILLWORK
MTE offers FSC® Certified high-quality products that are manufactured on the Menominee Indian Reservation located in Neopit, Wisconsin (USA). Their High-quality wood products are used in a wide range of products, including flooring, paneling, cabinets, furniture, crafts, and musical instruments. MTE products are used in the floor of the Milwaukee Bucks and the NCAA Final Four basketball tournament.