Our Story
ABOUT ACTUATE IMPROVEMENT
Our Company
OUR PROCESS, VISION AND EXECUTION
Like all of our services, we perform interior remodeling in Design + Build fashion. We take the time to understand your goals for this interior space, how you'll use it, and your personal style. From there, we'll create an interior design illustration to show the vision for the project. After your approval, a project team is assigned, and our friendly and expert craftsman build the vision as planned.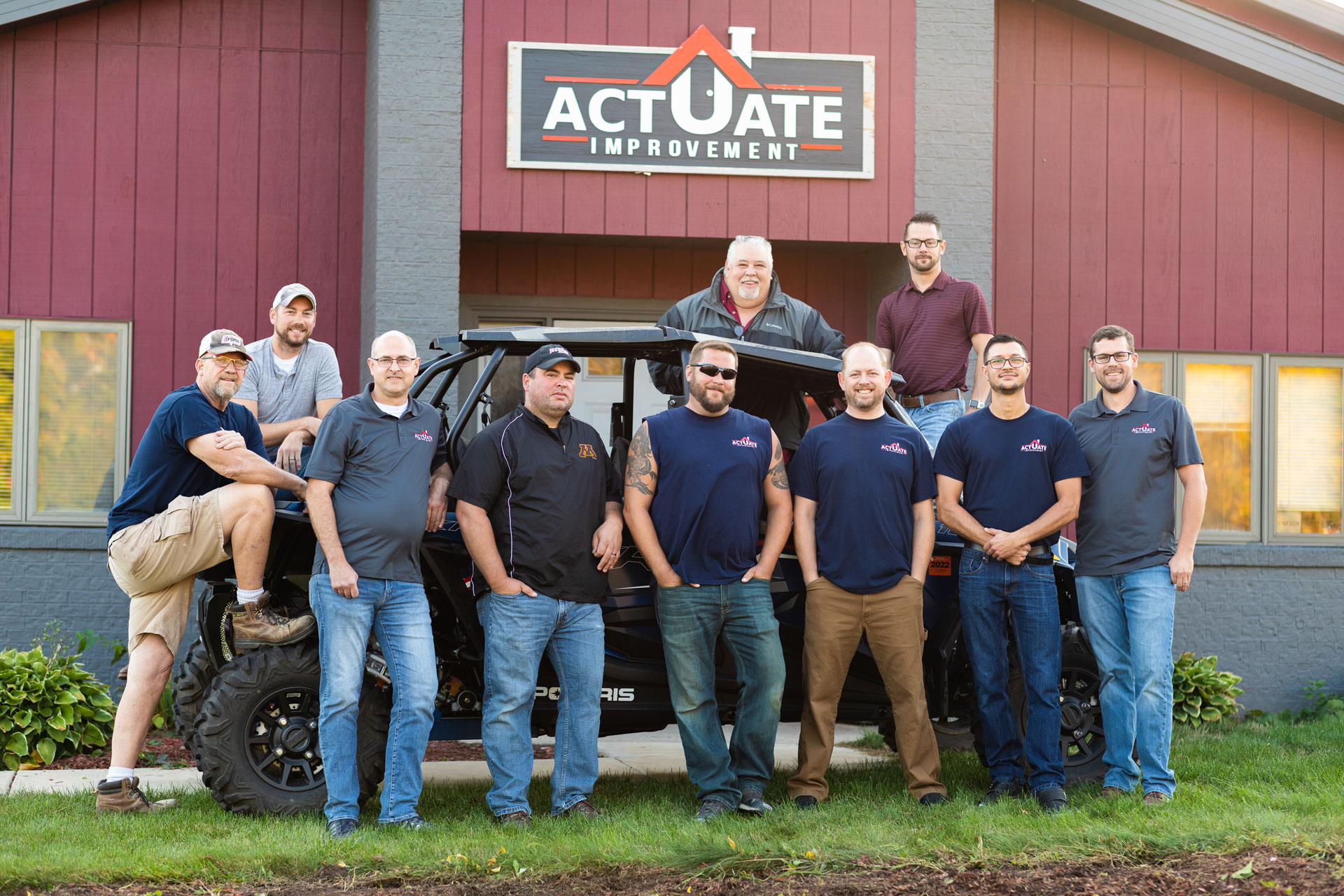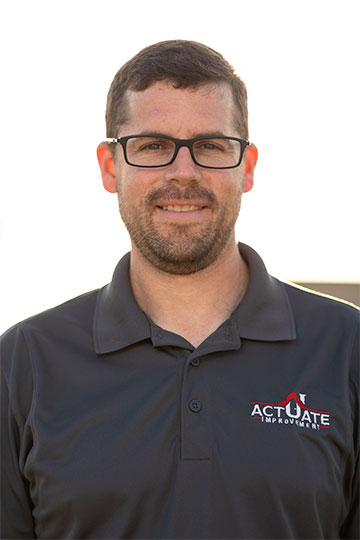 Mark Alexander
OWNER
My name is Mark Alexander.  I am the owner of Actuate Improvement. I was born and raised in Stoughton, WI. I have always had a passion for design and construction.
My career in the construction industry started in 1999, building decks, sheds, and other small projects in our small community. Once I graduated high school, I joined a very good company as a framing carpenter, building residential homes and small commercial buildings. That company started to grow, and in 2002, I started running crews on houses and commercial projects as a foreman. I loved the challenge of learning the industry and helping our company grow. I worked with that company until 2006. My desire to learn different aspects of the building industry took me to work with design and consulting for a remodeling company from 2007 – 2013.
Actuate Improvement was a dream in the waiting. Although I have learned from and worked with many very well-known and reputable leaders in the industry, I have always wanted to create my own contracting business to help others with designs and home changes/modifications.
Our goal and mission with Actuate Improvement is to provide a great service and quality finishes.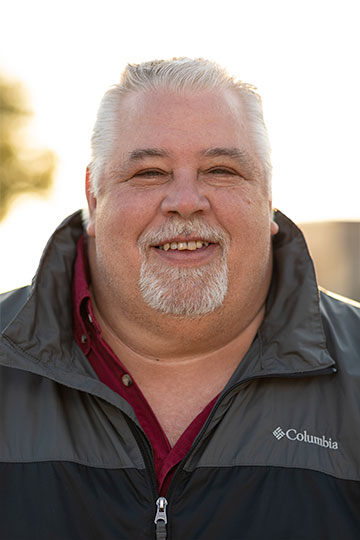 Dan Osborn
STAFF
Dan has over 35 years of Sales and Sales Management Experience. He has also spent over 30 years in and around the electrical trades. This has made for a well-rounded career in dealing with a variety of interesting situations.
Dan is a firm believer in building sales via making a personal relationship with every client he works with in the business world. Dan has had a very successful career. His personal hobbies include hunting and fishing, and the smoking of fine meats. He has fed as many as 400 people at one time via his smokers.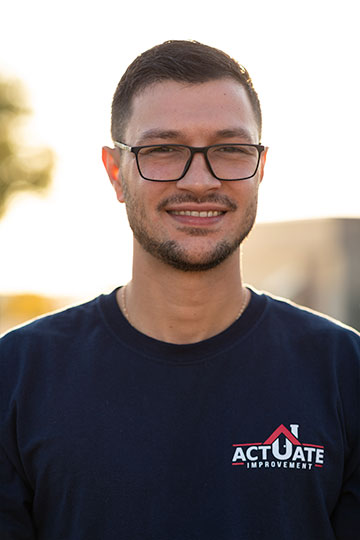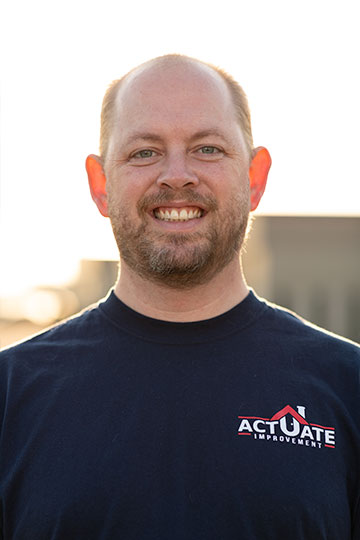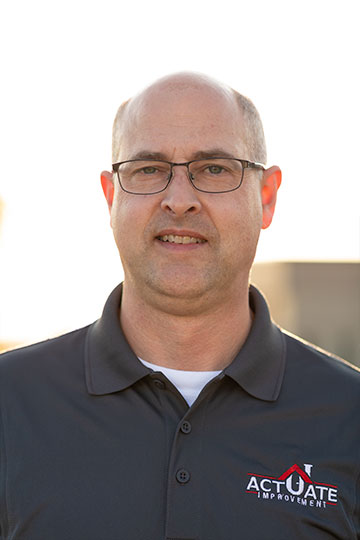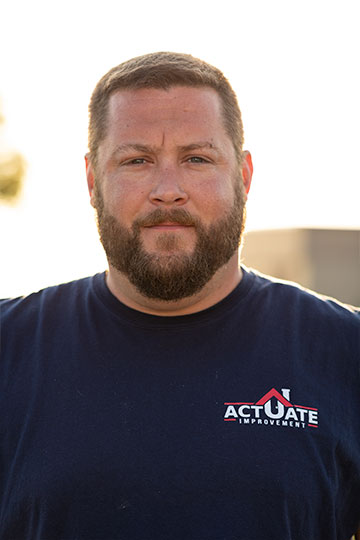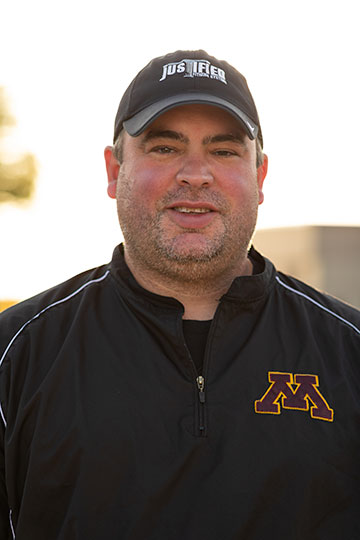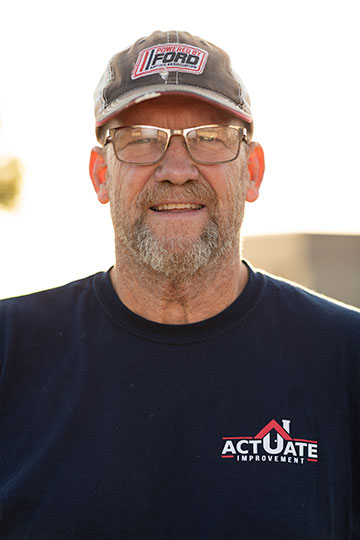 Design + Build
Our way of doing business is unique. We believe communication, accountability, and customer service are must-haves. If you want a home contracting company that cares about your project as much as you do, then give us a call to find out if we're a good fit for your next project.
Ready to plan?
CONTACT US AND LET'S START THE CONVERSATION
Clients
ABOUT US
Working with Mark is refreshing. He is thorough and always ready to take care of us. Every time we had a question, no matter how small or unimportant, he responded quickly. He never left us waiting and was always making sure the project moved along as quickly as possible. When a question required more follow up, Mark let us know when he'd have an answer and he called us back at that time or before.Mark's inspection of the existing structure as he put together his quote was thorough and precise. He explained every detail of the work that would have to happen and taking the time to make sure we understood what he would do and why it had to be done that way. When asked about alternatives, he considered our concerns and adjusted his plan where he could. I've worked with few people as diligent and responsive as Mark.

Due to an extreme life change, I needed to remodel my home quickly. Actuate helped me do this. What made me happiest is that I truly felt like I was working with family….Yes, I would recommend  this company to family and friends, in fact I already have. The entire process was made easier and I felt like they truly cared about me and my unique situation.

I would not hesitate to use your company again… It was a pleasure to work with someone who knows all aspects of the industry…Returning phone calls in a timely manner is one of my pet peeves, but your company did not let me down.

From planning through execution the job was performed without fault and done to a top notch professional degree… [Mark's] attention to detail and ability to tackle any part of the project with professionalism was nothing short of amazing. We are thrilled with the outcome.

You took care of the smallest details and made every adjustment to our liking.

You have been helpful before, during and after the remodeling project.  Thank you for that.  I'm so glad you are putting new life into a house that holds many memories for our family.

You guys did a great job and we love our basement and deck! Thanks and great job!

Enjoyed the men who did the work. Very workman-like, efficient, pleasant, and careful of surrounding areas.

Dear Mark,Thank you so much for taking on my project and spearheading it to completion! I've many complements on it and I especially am so proud of it! 

Thank you so much for doing such a fantastic job on our remodel. You just can't put a price on Marty being able to go on the porch by himself now, and providing safe bathrooms for him. You are all pleasures to work with!